Honorary Chair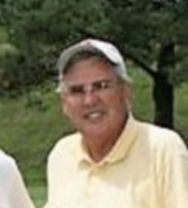 Dear Friends,
I have been asked to serve as the 2018 Honorary Chairman for "ENCORE" and I am both excited and humbled to accept. Since 1986, I have been involved directly or indirectly with patients suffering from kidney disease or kidney failure. I saw firsthand the struggles experienced by patients and their families along with their determination and courage to face the reality of the disease.
In the early 1970s, my mother experienced renal failure. I watched as my parents dealt with the likelihood that everything they had worked for their entire adult lives might be consumed by medical costs as they sought the care my mother needed to stay alive. They were blessed to find out that the US Congress had recently passed the End Stage Renal Disease Act (ESRD) which specifically provided Medicare coverage for the treatment of kidney failure. The passage of that bill spared my parents of having to lose everything because of my mother's disease. Not all ERSD patients are as fortunate as my parents. There are numerous cracks through which individual patients fall and many expenses that insurance does not cover.
For the last 47 years, "ENCORE", presented by the Morton Civic Chorus under the direction of Denise Adams, has been raising money for the Central Illinois Memorial Kidney Fund (CIMKF) a local 501c(3) charity organized exclusively to provide financial support to needy ESRD patients throughout Central Illinois. The members of these organizations volunteer their time to ensure that all proceeds received are put to use assisting patients with expenses. The assistance CIMKF distributes to the patients might include transportation, utility costs, emergency food, medication costs as well as other needs. Having served on the CIMKF board for several years, I can attest to the diligence that the board employs to make sure that funds are allocated properly. The reality is that there are never enough funds to meet all of the needs brought to the board which makes ongoing fund raising efforts vital.
Will you join me in considering a generous contribution? It is my wish that you will be blessed for your generosity and that none of you or your loved ones will be touched by this disease which demands so much of those who suffer from it. Please consider coming to this year's show, "ENCORE" May 22-27, 2018 at Bradley's Hartmann Center Theatre.
Steve Bucher